Massage Therapy From Your Summerlin, Las Vegas Chiropractor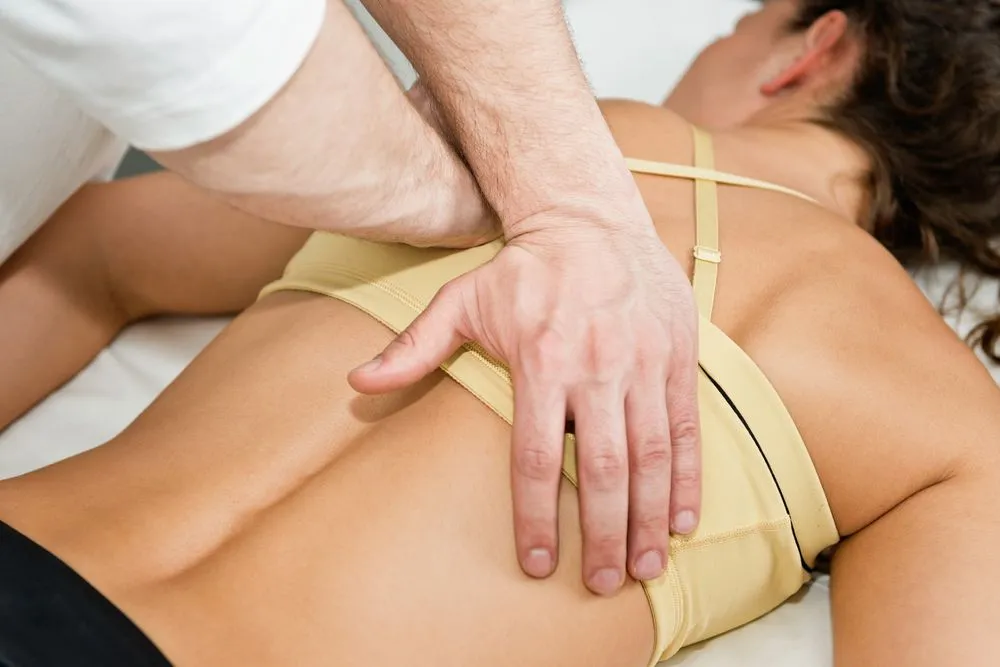 Here at Red Rock Chiropractic we have several licensed therapists and offer massage therapy in conjunction with holistic chiropractic care. Using massage you are able to relieve muscle tension and experience all-natural stress relief. However, that is just the start of the positive side effects offered by massage therapy. Check out how we use massage therapy here at our Summerlin chiropractor, as well as the different types of massage we provide for patients.
Conditions Treated by Massage Therapy
While muscle relaxation and tension relief are the most common reasons for massage therapy, we use this treatment as part of integrated medicine. Massage therapy allows our chiropractor to reduce inflammation and swelling in the soft tissue, which is often the cause of physical pain including lower back pain.
If you have a herniated disc or slipped disc, our massage therapists can help with the swelling surrounding the vertebrae. This allows her to use chiropractic adjustment and spinal decompression to return your discs to the normal position. Massage therapy is also ideally suited for patients suffering from chronic pain. This includes migraines, sciatica, fibromyalgia, and depression. With massage therapy, your body can experience a natural boost of endorphins, which are all-natural pain reducing hormones.
Massage Types Available
Deep Tissue Massage
Deep tissue massage is the type of massage that is most often requested by our patients. During a deep tissue massage our therapists applies firm pressure in slow, methodical movements. If you have knots, adhesions, or scar tissue a deep tissue massage can break up this hardened tissue. This is especially useful if you are suffering from nerve pain including sciatica or carpal tunnel syndrome.
Sports Therapy Massage
Sports therapy massage focuses on the areas of your body that may suffer from sports injury due to trauma or repetitive use. This includes conditions common to sports players, such as tennis elbow, rotator cuff injuries, or neck pain.
Prenatal Massage
If you are pregnant you can benefit from prenatal massage that is tailored for expecting mothers and their drastically changing bodies. As you advance in your pregnancy, you can suffer from morning sickness, dislocated joints, lower back pain, or sciatica. Using massage therapy we can resolve these problems without the need for dangerous medications. We also offer massage after you have given birth to help ease your musculoskeletal system into proper alignment.
Benefits of Massage Therapy at Red Rock Chiropractic
When you start massage therapy at Red Rock Chiropractic, your general health and well-being will be improved thanks to hands-on treatments to your soft tissue. You will experience stress relief and improved mobility no matter which type of massage you choose. If you are suffering from pain from an injury or chronic pain caused by disease, the use of massage will increase circulation and improve your rate of healing. Overall, massage is an ideal addition to any holistic approach to chiropractic care.
Schedule an Appointment with Your Las Vegas Chiropractor
Our massage therapist in Las Vegas is currently accepting new patients for treatment. Our therapists also provides comprehensive chiropractic treatments including the sacral occipital technique, Thompson drop table, Nimmo, and neuro emotional technique. To schedule your appointment for a chiropractic consultation and massage therapy, give us a call at (702) 880-5335.