Chiropractic Services from Your Las Vegas and Summerlin Chiropractor
Chiropractic care can help patients suffering from a variety of conditions. As your Las Vegas and Summerlin chiropractor, we provide a range of non-invasive, medication-free services. We help patients manage chronic pain and heal from recent injuries.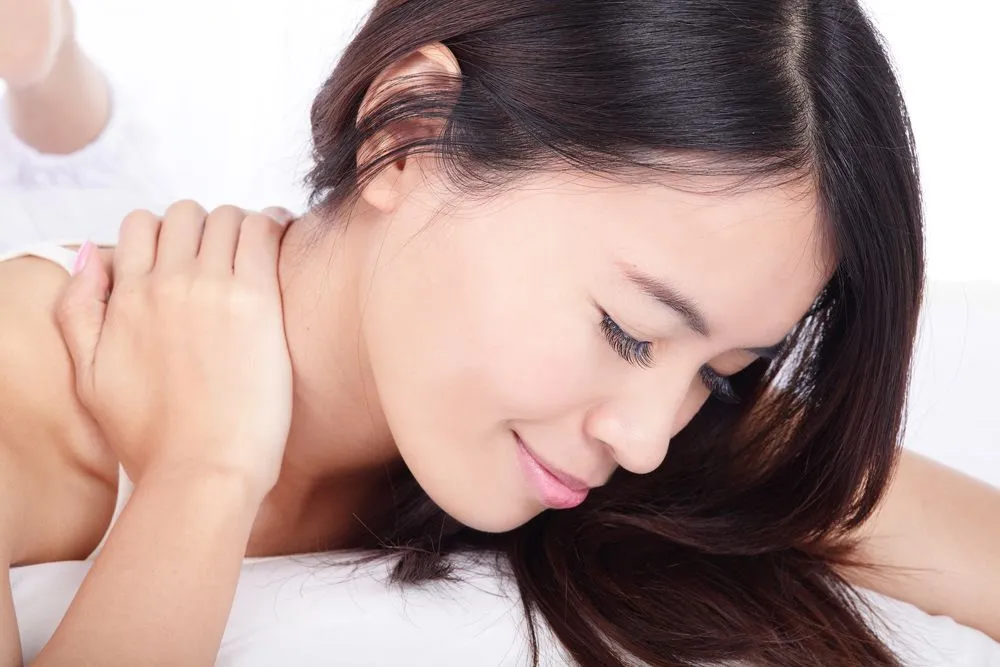 Chiropractic Adjustments
Chiropractic adjustments are the cornerstone of all chiropractic care. Spinal adjustments help realign the vertebrae and reduce pressure on the spinal cord. Over time, chiropractic adjustments can even help improve the functioning of the central nervous system. At Red Rock Chiropractic, we use the following techniques:
Flexion-Distraction. Flexion-distraction is a gentle, safe form of treatment for lower back pain. Flexion-distraction is also used for patients recovering from certain surgical procedures. This technique involves no quick movements.
Thompson Drop Table. Thompson Drop Table uses a special type of table to elevate the patient during the adjustment. Patients prefer the drop table because it makes for a softer adjustment overall.
Activator Method. Activator method is used to treat back pain and neck pain. During adjustments, the Activator Adjusting Instrument applies a quick, low-force impulse to various areas of the spine.
Diversified. Diversified is one of the most common forms of chiropractic adjustment. This high-velocity, low amplitude thrust is used to treat most forms of dysfunction within the body.
Pain Management
Many modern medical practices use medicines to treat patient pain. Unfortunately, pain medications only mask the pain without providing a cure. Taking pain medications to treat conditions that involve chronic pain can lead to addiction and unwanted side effects.
Chiropractic care is different. At Red Rock Chiropractic, we use chiropractic techniques to treat patient pain at its source. By addressing the underlying condition and improving the functioning of the central nervous system, we help patients recover from their conditions. For patients who have chronic pain, chiropractic care gives patients an alternative to addictive pain medications. Pain can come from many sources, including:
Pinched nerve. A pinched nerve is a condition that occurs when the nerves of the spinal cord or nerves elsewhere in the body become compressed. Pinched nerves can cause weakness, numbness and tingling in the body.
Carpal tunnel. Carpal tunnel occurs when a nerve in the hand or wrist becomes compressed or pinched. Carpal tunnel can make it difficult to perform intricate tasks like typing or sewing.
Arthritis. Patients suffering from arthritis have swollen joints that can become painful and stiff.
At Red Rock Chiropractic, we use techniques like spinal adjustment, massage therapy and stretches and exercise to help patients suffering from these common conditions and others.
Auto Accident Injury Care
Auto accidents can cause a variety of musculoskeletal problems for patients. Unfortunately, many patients don't even realize that they've been injured when the accident first occurs. Many types of auto accident injuries can take days or weeks to manifest symptoms. If you've recently been involved in a car accident, we recommend making an appointment with the chiropractor, even if you have noticed no symptoms. Some of the most common types of auto injuries involve:
Whiplash. Whiplash is a type of injury that happens when the head is jerked forward or backward during a car accident, causing tiny tears to develop in the muscles and ligaments of the neck.
Concussion. A concussion is a head injury that causes headaches, nausea, blurry vision and other problems.
Herniated disc. A herniated disc is a type of injury that occurs when the disc between two vertebrae protrudes from the tough casing that surrounds it.
To provide lower back pain treatment and headache treatment for patients involved in car accident injuries, we use spinal adjustment, stretches and exercises and massage therapy.
Sports Injury Care
Sports injuries can cause soft tissue damage, swollen muscles and muscle stiffness. Patients who play sports may choose to see the chiropractor regularly for pain relief and treatment of injuries. We use the following techniques to help patients suffering from sports injuries:
Stretching. Stretching helps to improve mobility and range of motion for the patient. Stretching also helps patients warm up and warm down from sports events, which can reduce the chances of injury.
Adjustments. Adjustments help to realign the spine after a patient has been injured. Spinal adjustments can improve the body's ability to heal itself and can help patients avoid future injury by improving coordination.
Lifestyle Advice. Sometimes patients cause their own injuries by engaging in specific behaviors that strain the muscles. Our lifestyle advice helps athletes avoid injury by changing their behaviors.
Headache & Migraine Treatment
Headaches and migraines can occur for many reasons. Stress and injury are among the most common reasons that people experience headaches. At Red Rock Chiropractic, we use lifestyle advice, massage therapy and spinal adjustment to help patients suffering from headaches and migraines. Our techniques can reduce muscle tension, improve mobility in the neck and heal injuries that cause headaches.
Massage Therapy
Massage therapy is a technique that helps reduce muscle tension and enhance the effects of spinal adjustment. Massage therapy helps patients with a variety of muscle problems, chronic conditions and injuries.
License: M1100037
Prenatal / Pediatric Care
Prenatal care helps mother and child stay healthy in the months leading up to labor and delivery. Prenatal care helps pregnant women prepare for a smooth labor and delivery. When the baby is born, we use techniques like spinal adjustment to help newborns with conditions like ear infections and colic.
Weight Loss / Nutritional Consultation
Weight problems can contribute to chronic pain and other health problems. We provide nutrition counseling to patients to help them manage their weight and eat a healthy diet. For patients who struggle with weight gain, we set up a plan that can help them lose weight in a manner that is healthy.
Schedule an Appointment with Your Summerlin Chiropractor Today
As your chiropractor in Las Vegas and Summerlin, we offer a range of chiropractic techniques to patients. We treat many conditions that affect people in Summerlin. To make an appointment, contact us today at (702) 880-5335.