Lower Back Pain Treatment With Our Chiropractor in Las Vegas
Our chiropractor in Las Vegas, Dr. Maggie Colucci provides natural lower back pain treatment using a variety of techniques and lifestyle changes. If you are seeking lower back pain relief, we invite you to discover Red Rock Chiropractic and our holistic approach. Dr. Colucci examines your lower back and spine to determine the exact source of your pain.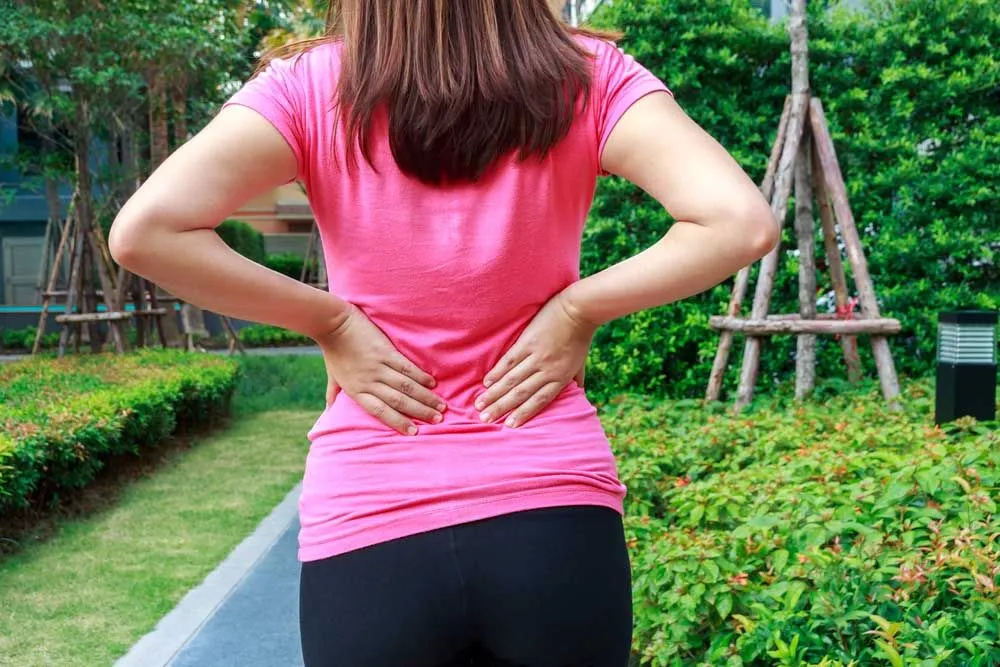 Some causes of lower back pain include spinal abnormalities such as scoliosis, herniated discs, sciatica, pinched nerves, muscular imbalances and years of poor posture. Once the cause is identified, she completes a chiropractic care plan to fit your healing needs and your future wellness goals. Chiropractic care eliminates the cause of lower back pain, which brings pain relief and also improves your overall health and wellness.
Chiropractic Care for Lower Back Pain Relief
Chiropractic care for lower back pain relief uses a variety of treatments and lifestyle changes. We care for those living in the Las Vegas and Summerlin areas using services such as:
Spinal positioning - Dr. Colucci manually adjusts your spine to alleviate lower back pain from vertebrae that are out of place, herniated discs, sciatica and muscular imbalances. She may also use the Activator tool for more precision adjustments in your lower back.
Exercises - we teach you ways to stretch and strengthen your core and lower back for lasting pain relief. Exercise increases blood flow to your muscles to stimulate healing and also strengthens your core to support your lower back and prevent future discomfort.
Lifestyle changes - our services extend into your daily routine with suggestions for proper ways to lift heavy objects, sit at your computer desk, sleep and walk. Changes such as improving the way you exit a vehicle make a lasting impact on your lower back pain relief.
Massage therapy - to ease lower back pain caused by injuries to the muscles, we suggest massage therapy. Massages are able to alleviate scar tissue and help to restore your lower back mobility.
Weight loss - if excess weight in your midsection is straining your lower back, we speak with you about the ways in which exercise and a healthy diet can lead to pain relief. Plus, a healthy weight improves your overall health through decreases in blood pressure and cholesterol.
Contact our Chiropractor in Las Vegas and Summerlin for Back Pain Relief
Dr. Colucci and the staff at Red Rock Chiropractic deliver immediate and lasting lower back pain relief. At your initial visit, our chiropractor in Las Vegas evaluates your spine to discover why your lower back is hurting. Your pain may have happened suddenly following an auto accident or sports injury or you may have felt it coming on gradually. Dr. Colucci listens to your symptoms and evaluates your spinal health to determine why you are in pain. Our services work together to eliminate these causes and more, so schedule your appointment today by calling us at (702) 880-5335.