Back Pain Relief From Your Summerlin Chiropractor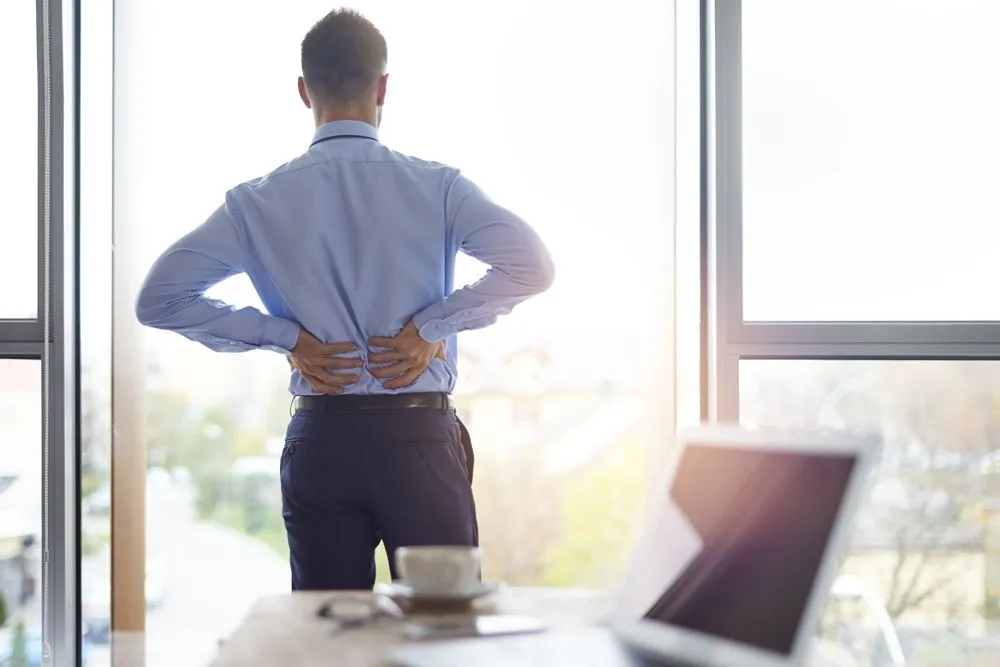 It's a beautiful world out there, full of games to play, work to do and household tasks to perform -- but you can't participate, for the simple reason that your back is killing you. Back pain is the second-leading cause of doctor's visits in the U.S., affecting up to 80 million Americans sooner or later. The good news is that back pain doesn't have to mean back surgery, thanks to the drug=free, surgery-free back pain relief methods offered at Red Rock Chiropractic.
Where (and Why) Does Your Back Hurt?
When you think about the work your back must perform to support your body, both in motion and standing still, you can see how easy it is for this complex structure to develop problems. Stress on vertebral joints, bulging or herniated discs, chronic alignment issues, poor everyday posture or workplace ergonomics, acute accident injuries and pinched nerve tissue can all create agonizing pain that renders you all but immobile. Pain in different parts of the back are often associated with different causes. For instance:
Upper and Middle Back Pain - The 12 thoracic vertebrae that support the upper and middle back can be nudged out of position over a long period of time due to a slumped or stooped posture, which also places your upper back muscles under considerable strain. The ribs that attach to the spine in this region can also fall out of position, causing pain and stiffness. Extreme twisting of the upper body, as in an auto accident impact, can also damage this part of the back.
Lower Back Pain - Lower back pain is often associated with "slipped" or herniated discs sustained in a high-impact injury or through overexertion (such as improper lifting technique); herniated discs also cause sciatic nerve impingement and sciatica. Torn muscles in the lower back can be excruciatingly painful. More subtle causes include obesity, pregnancy, and degenerative spinal conditions.
Back Pain Treatment Through Chiropractic Care
Our Las Vegas chiropractor, Dr. Colucci, has extensive knowledge and experience in the many issues that can plague the back. Evaluation of your spine, posture, work habits and medical history can reveal the underlying cause of your condition. We can then administer chiropractic care via Diversified Technique, Activator Method (an instrument-based method), Thompson Drop Table Technique, and flexion distraction therapy to treat disc-related back pain. Soft tissue pain or injuries can benefit greatly from massage therapy, corrective exercises, laser therapy and physiotherapy as well. We can integrate multiple healing modalities into your own custom-built back pain treatment program. Once you're feeling better, we can provide preventative wellness checkups and adjustments and lifestyle advice to help you keep your back in shape.
Contact Your Summerlin Chiropractor Today
If your life seems overwhelmed by back pain and you need a Summerlin or Las Vegas chiropractor, we've got your back here at Red Rock Chiropractic. Call (702) 880-5335 today!