Whiplash Treatment by Our Chiropractor in Las Vegas and Summerlin
Are you experiencing neck pain? Do you have limited head movements due to pain or muscle tightness in your neck? Have you recently been involved in a car accident? If you answered yes to these questions, our chiropractor in Las Vegas, Dr. Maggie Colucci invites you to Red Rock Chiropractic for complete whiplash examination and treatment. The neck pain associated with whiplash may also be accompanied by headaches, dizziness, blurry vision or feelings of nausea. It may also extend into your upper back and shoulders depending on the extent and exact location of the injury.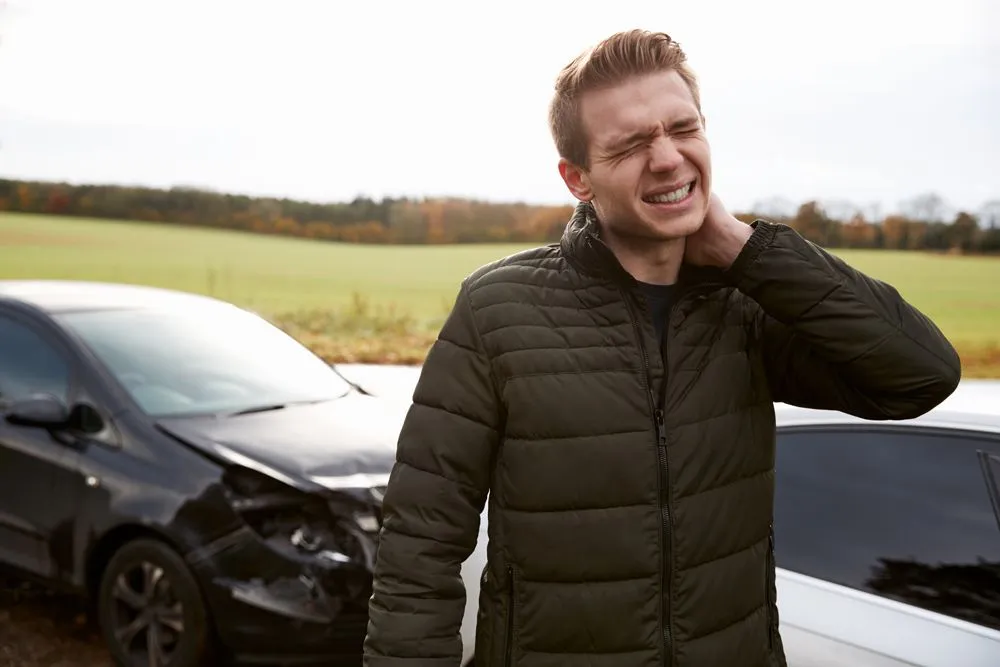 Dr. Colucci listens to your symptoms, examines your spine and provides treatments that bring you immediate and long lasting neck pain relief. Our approach is completely natural and we rely on your body's strengths to repair your neck injury. As a chiropractor, Dr. Colucci's goal is to align your spine and treat the muscular and connective tissue injuries so you recover fully and without lasting discomfort.
Whiplash Chiropractic Care in Summerlin
Red Rock Chiropractic welcomes the opportunity to talk with you following an auto accident. We encourage you to visit us as soon as possible even if you are without whiplash symptoms, as these can sometimes take a while to show up. With a complete and early evaluation, you are less likely to have lasting pain and are reassured that your neck will heal in a proper alignment.
Typically, when you have whiplash, it is because your head was thrown forward and backward quickly. This forced movement may damage muscles and connective tissues such as tendons and ligaments. It may also force the vertebrae in your neck to move out of alignment or to compress which interferes with the discs between the vertebrae. If a nerve is also interrupted, you may have muscle weakness or a tingling sensation that travels down your arms. All of these symptoms and more are alleviated with our natural whiplash treatment plan. To overcome whiplash, your chiropractic care may include some or all of the following:
Spinal manipulations - Dr. Colucci uses manual and Activator tool adjustments to align the vertebrae in your neck and upper back. This allows your body to heal properly as well as decreases your pain. When your neck is aligned, your head-turning mobility also improves.
Massage therapy - to eliminate muscle scars from the injury and to help restore muscular balance, we may use massage therapy. This service also helps you relax following a car accident and it improves circulation to your neck to reduce your recovery time.
Lifestyle guidance - as you navigate through whiplash, you will need to make changes such as the height of your computer monitor, the pillow you use and the ways in which you lift heavy objects.
Nutritional support - your body requires the proper nutrients to restore damaged tissues and we speak with you regarding the best foods.
Corrective exercises - stretching and strengthening the muscles in your neck reduces pain and supports your healing.
Contact our Chiropractor in Las Vegas Today
Our chiropractor and health team are available today to help you overcome whiplash. Do not want until your symptoms are severe. Call us to schedule your consultation today at (702) 880-5335.